Todoroki Shrine, Route of worship
This is a guide to the route of worship at Todoroki Shrine.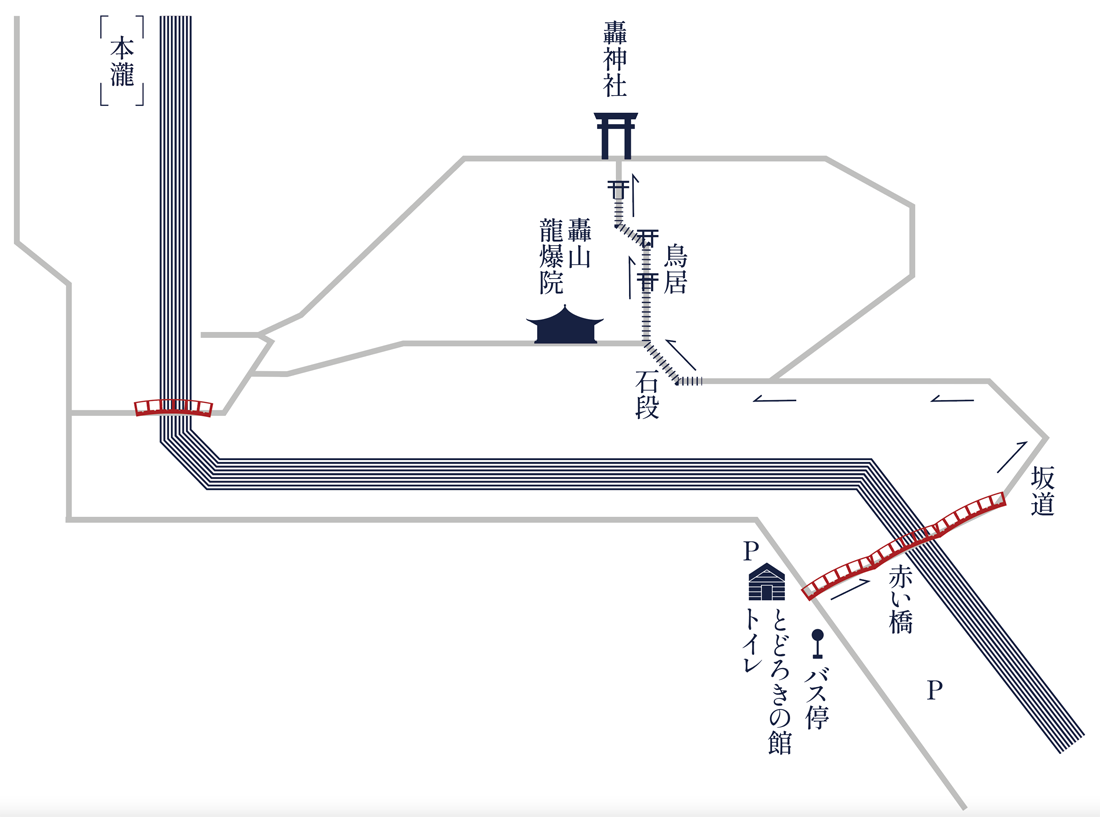 Parking lot
There is a parking lot in front of the Todoroki Shrine. There is a tourist information center called Todoroki no Yakata about 100 meters from the shrine, and several cars can also be parked behind it.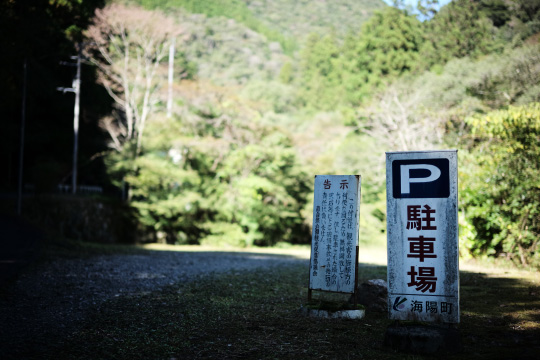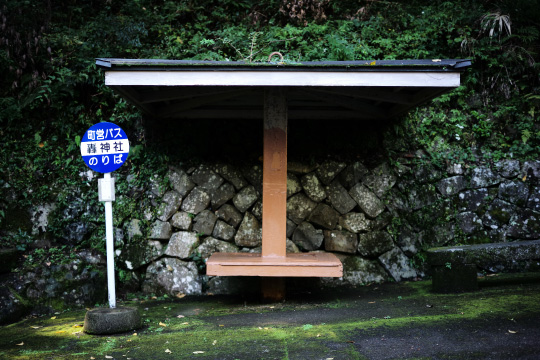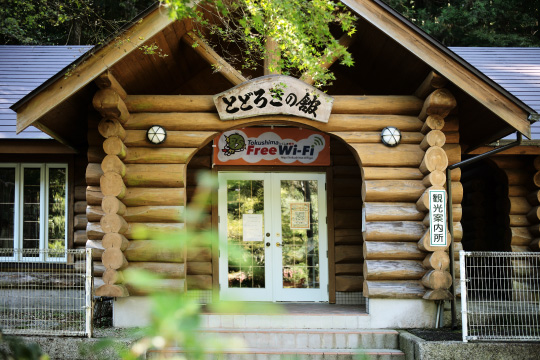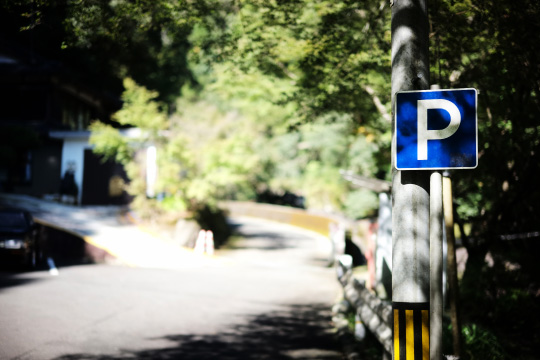 Bridge
The path from this point onwards will have to be traversed by foot. First, you will need to cross the red bridge.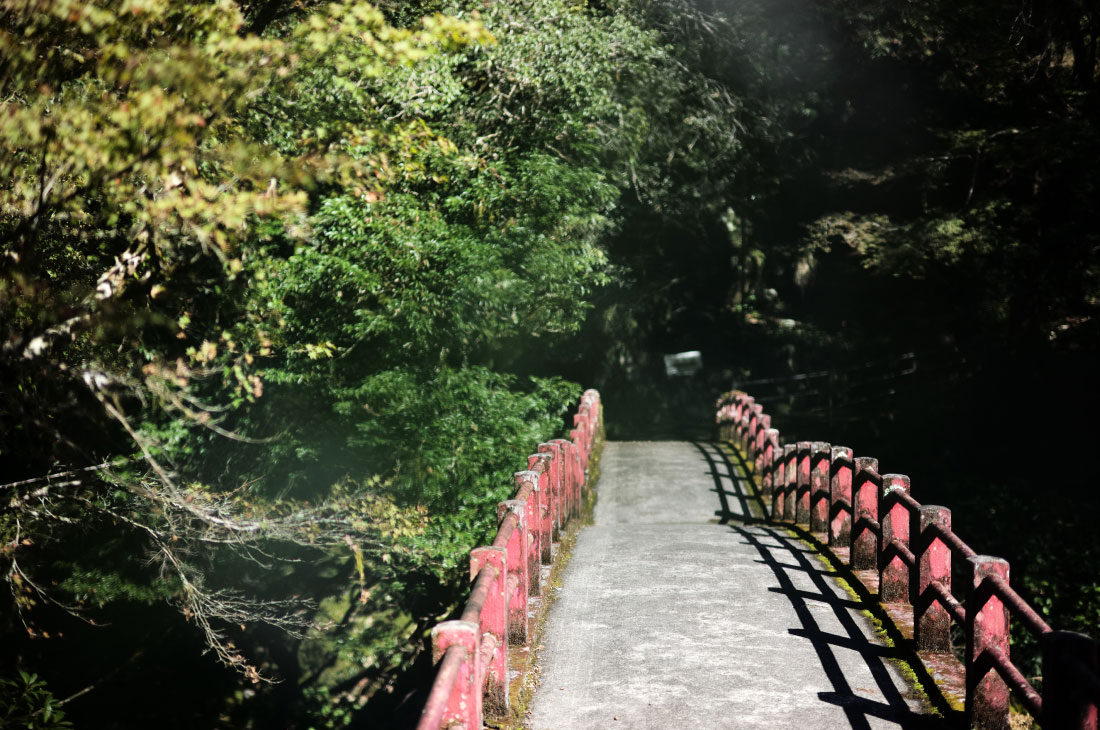 Slope
After crossing the red bridge, the slope continues to the right.(The path on the left leads to the Todoroki falls)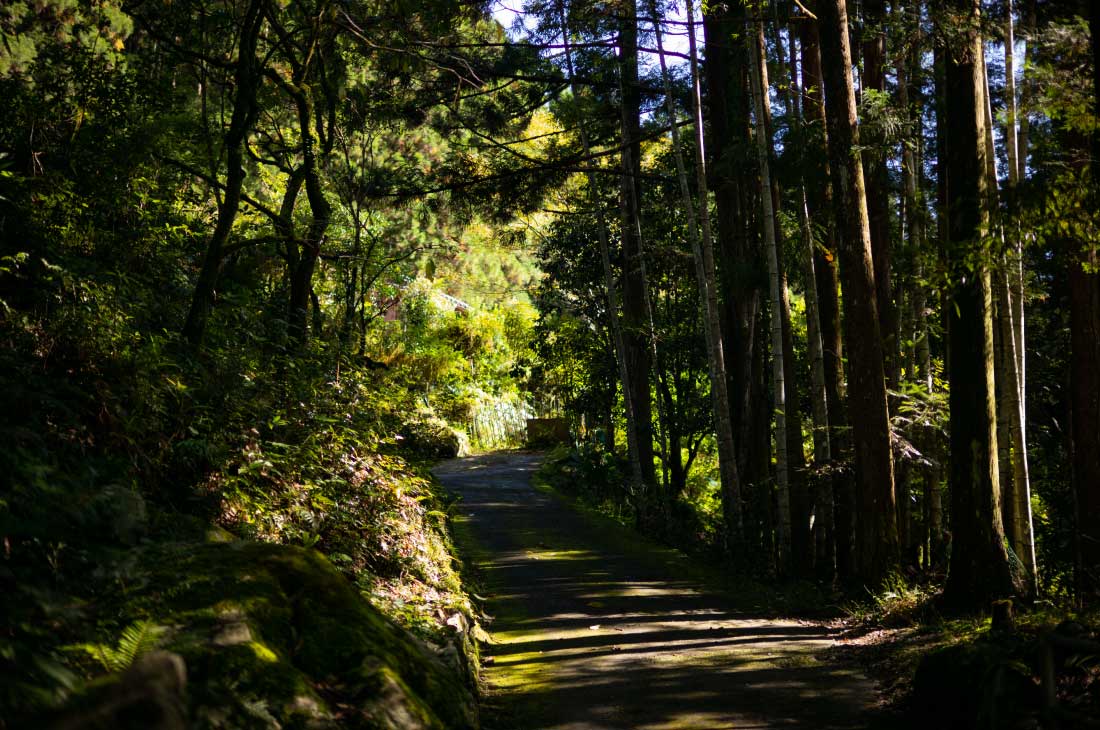 Stone Steps
After about three minutes of walking, you will reach a stone staircase. You can see the gate of Todorokiyama Ryubakuin (temple) ahead.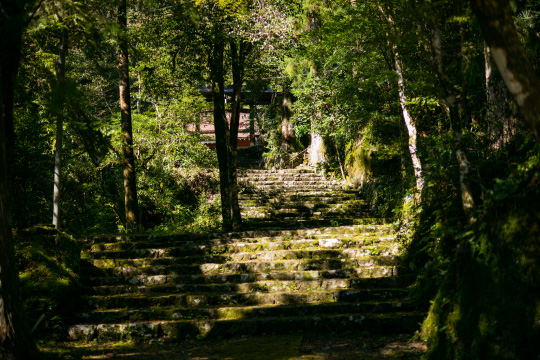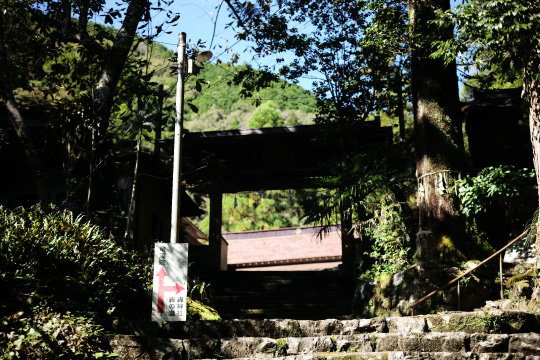 ---
Torii
You will see a red torii gate upon ascending the stone steps to the left of Todoroki-yama Ryufoku-in Temple.
(The shrine's torii gate represents the boundary between this world and the divine realm. Therefore when you pass through the torii, you should bow lightly and avoid the center, which is the path of the gods. When you leave the shrine grounds, you should also turn toward the shrine and bow.)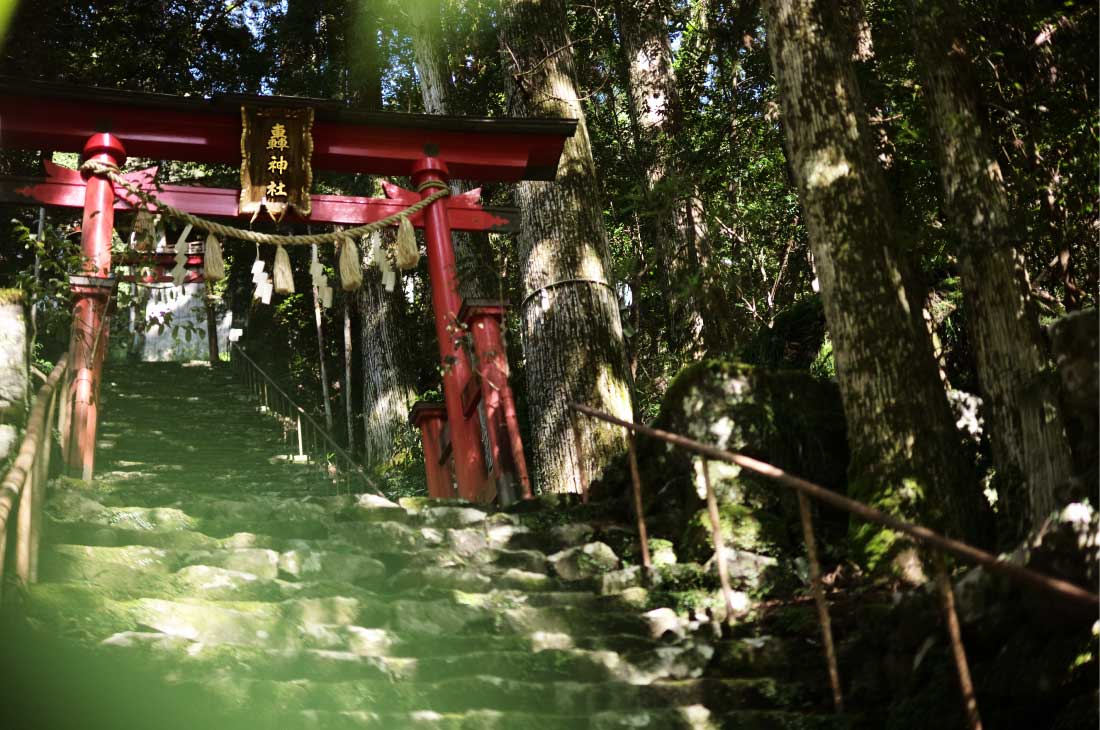 ---
Hand cleansing
Further up the stone steps is the entrance to the shrine. As you pass through the torii, you will see a temizusha on your left. This is where you cleanse your hands and rinse your mouth before entering the main shrine. This is a simplified form of misogi, or purification of the body.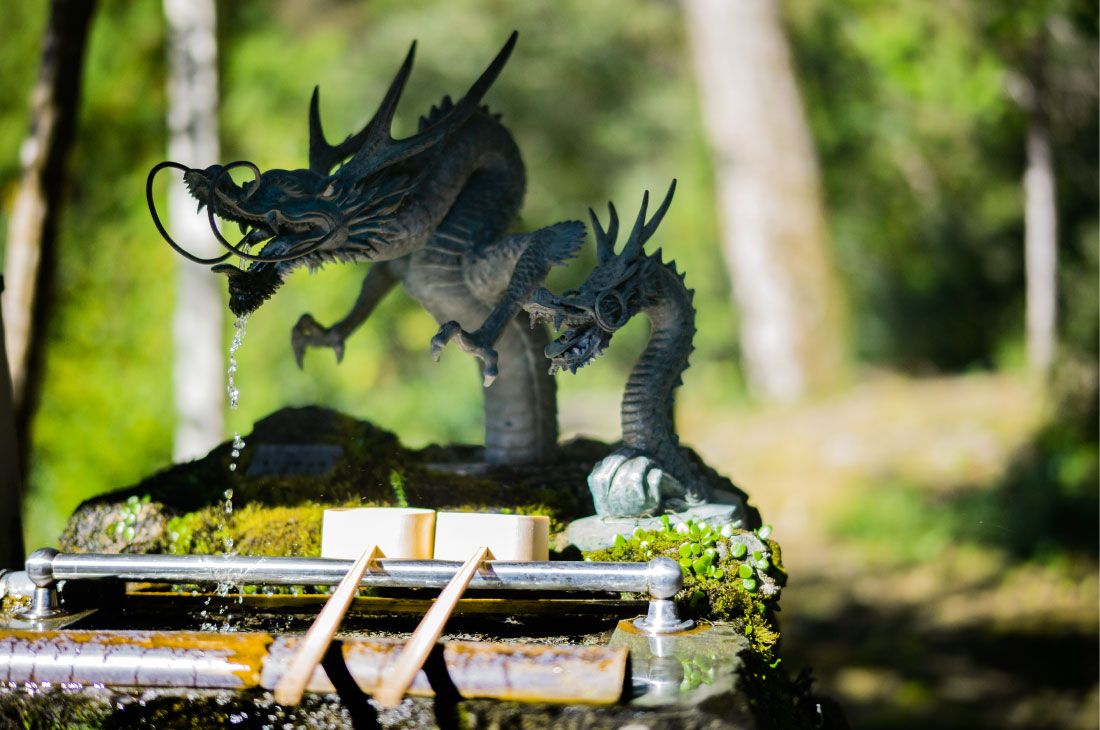 ---
Sandō
After cleansing your hands with water, walk straight down the Sandō to the main shrine. (The Sandō refers to the path from the Torii gate to the main shrine. Like the torii gate, avoid the middle which is the path of the gods.)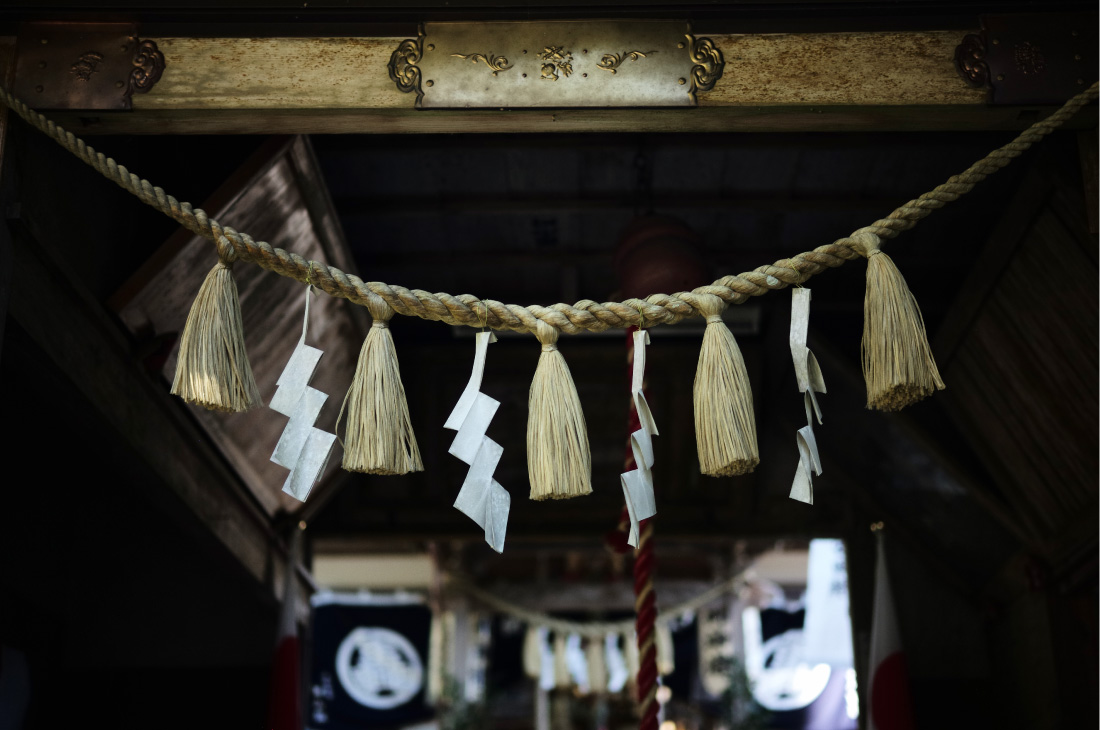 ---
Main shrine
Please follow the rules of etiquette (for more information on etiquette, please refer to the Jinja Honcho page) when you come to the main shrine to pay your respects. (In some shrines, there are two halls, the main hall and the worship hall, and in such cases, you can go to the worship hall to pray and receive purification.)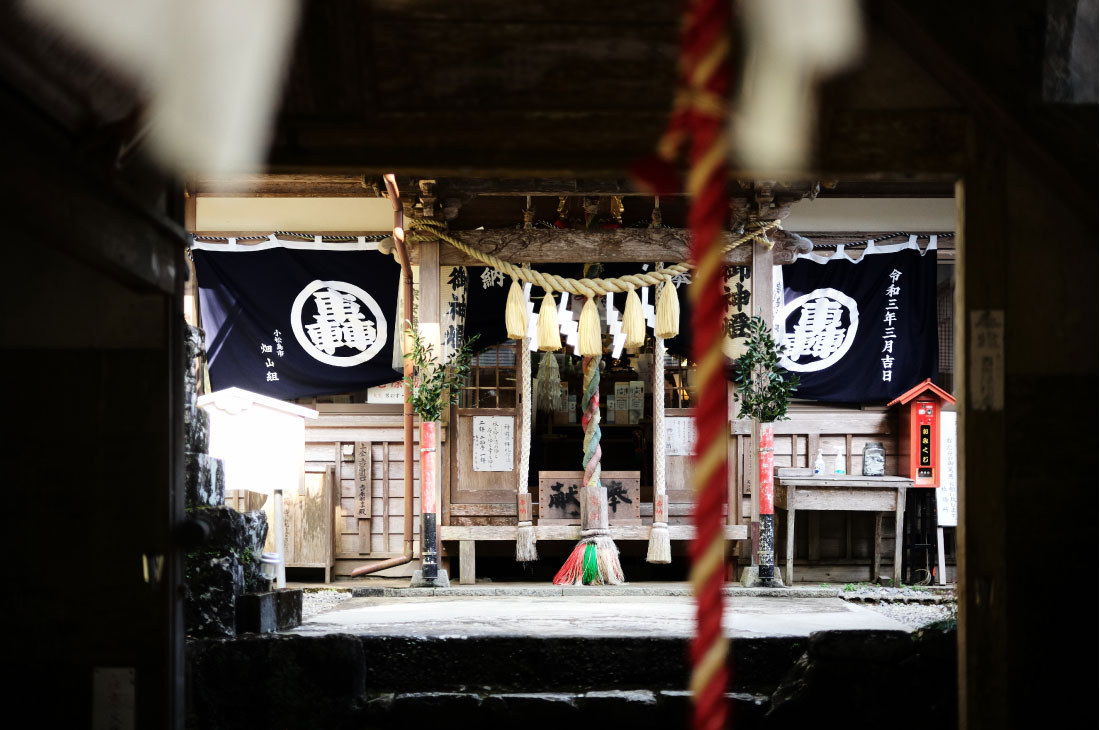 ---
To Todoroki Falls
To the left of the main shrine is a downhill path leading to Todoroki Falls.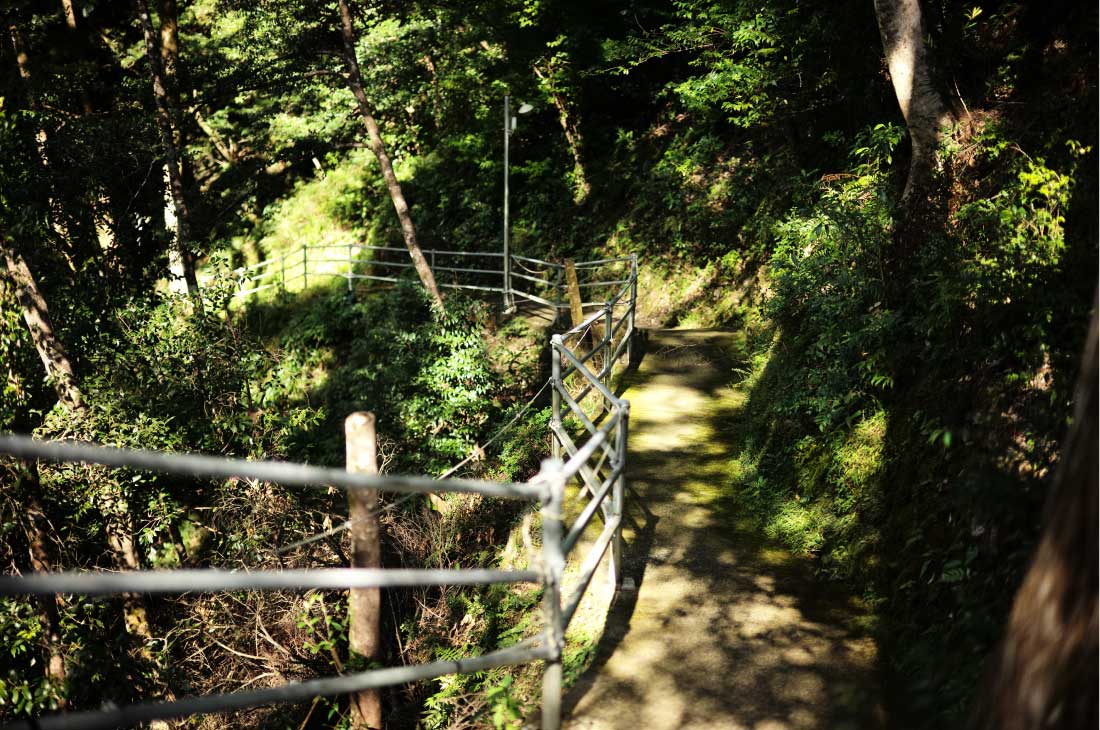 ---
Please refer to the Jinja Honcho website for further information on worshiping and etiquette, of which Todoroki Shrine is a member.